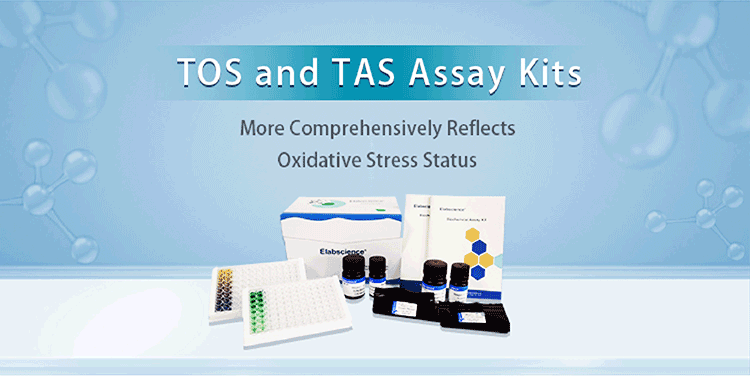 TOS and TAS Assay Kits
Total antioxidant status(TAS) and Total oxidant status(TOS) are two indicators to determine all antioxidants or oxidants in samples, which can more comprehensively reflect the changes of oxidant and antioxidant capacity of samples;TAS and TOS are widely used in clinical studies, animal or cell culture testing, and food or beverage testing.
Elabscience has developed total oxidant status and total antioxidant status assay kits with simple operation, time saving and ability of easily measuring all non-enzymatic antioxidants and oxidant molecules.
TAS and TOS Assay Kits Application
Why Choose Elabscience® TOS and TAS Assay Kits
Elabscience® TOS and TAS Assay Kits
TOS and TAS Detection Principles
Other Oxidative Stress Related Biomarker and Assay Kits
Oxidative stress is associated with the development of more than 100 diseases. It is evaluated by measuring the changes in the content of antioxidants or oxidants (oxidation products) in the system.
Apply for TOS and TAS Assay Kits
My Cart
Product Name
Size & Qty
Price